What It's Like to Work with a Profit First Coach
Have you spent months banging your head against the wall, as you try to make sense of all of the financials of your fitness business? I totally get it, because you have expenses, you want to see a profit, and you want a paycheck too! If you haven't been able to make the numbers work each month, you need to start working with a Profit First Coach.
I will walk you through my 12-week Profit First Keep More Method program, so you can finally see the money your fitness business is making. Imagine receiving actionable steps each week, that you can easily implement, and moving your fitness business forward in ways you never thought possible.
During one of our very first meetings, I will ask you so many questions about your business. You may think this is odd at first, but my goal is to learn everything I can, so I can treat your business like it is my own. Once I have immersed myself into your business, I can easily see where you have cash flow problems and create a plan to get rid of your debt and get you on track financially.
I will also help you create your new accounting system, open up your bank accounts, and determine which days of the month you will focus on your finances.

The best part about working with a Profit First Coach though is the ability to talk with other business owners like yourself. You can all see what is working for each other, and what is not, so you can all learn how to make your businesses succeed in the best way possible.
I almost hate to say that a Profit First Coach will hold your hand, as you get your business finances under control, but that is practically what I will be doing. We may have some uncomfortable conversations, but each one will make you, and your fitness business, better than ever.
There is nothing wrong with asking for help, and as a Profit First Coach, I am ready to share my knowledge to make your fitness business as successful, and profitable, as possible. Let's set up a time to chat, so I can show you the steps you must take to increase your profits and finally get you the paycheck you deserve!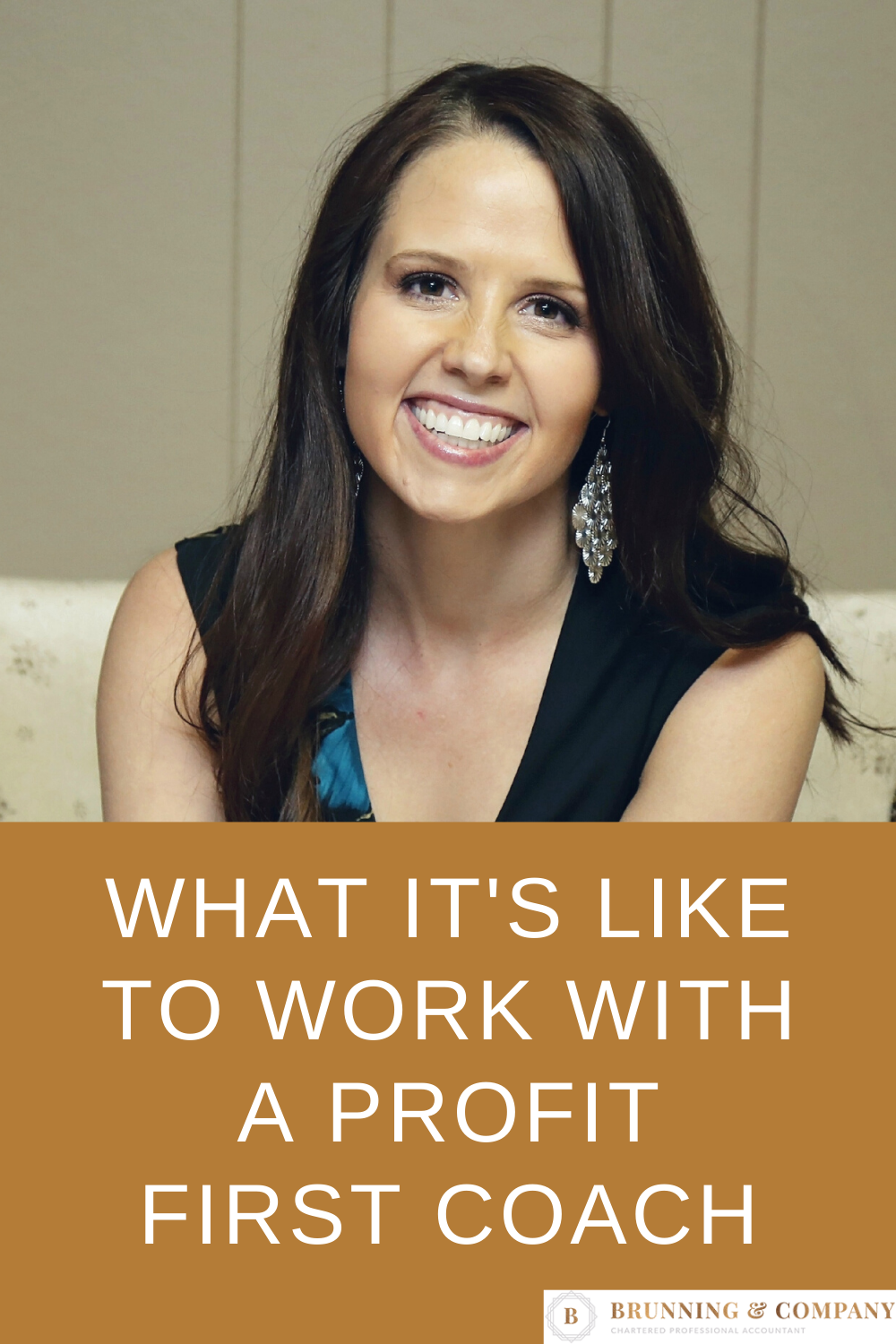 ---
---